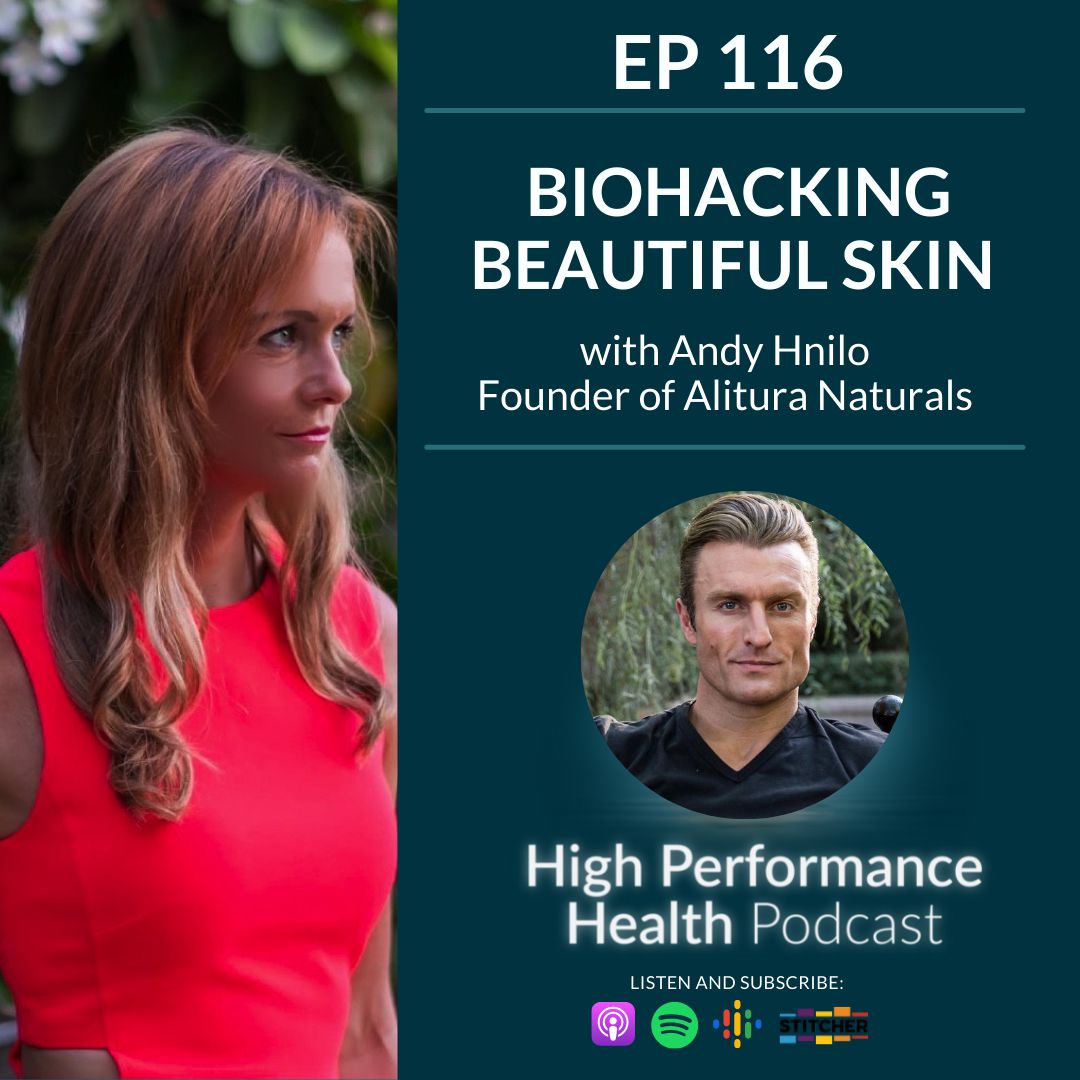 Angela Foster Performance Podcasts - Episode 116
EP 116 – Biohacking Beautiful Skin with Andy Hnilo, Founder of Alitura Naturals
CEO and founder of Alitura Naturals beyond organic skincare, Andy Hnilo talks with Angela about his inspiring journey with a life-changing accident leading to a quest to find a product that really worked to improve skin
Working only with natural ingredients Andy created a clay mask that was effective in improving skin in every way and from this first product he has gone on to found Alitura Naturals which only produces products that are handcrafted and sourced from natural ingredients across the world. Listen in to find out how to bio hack your way to beautiful skin in an episode with great tips and a very special offer
Listen to podcast the way you want
Listen without Transcript
Biohacking Beautiful Skin with Andy Hnilo, Founder of Alitura Naturals
CEO and founder of Alitura Naturals beyond organic skincare, Andy Hnilo talks with Angela about his inspiring journey with a life-changing accident leading to a quest to find a product that really worked to improve skin
Working only with natural ingredients Andy created a clay mask that was effective in improving skin in every way and from this first product he has gone on to found Alitura Naturals which only produces products that are handcrafted and sourced from natural ingredients across the world. Listen in to find out how to bio hack your way to beautiful skin in an episode with great tips and a very special offer
The clay is really good at bringing circulation to the surface of the skin and mixing the mask using apple cider vinegar is a game-changer
There is an undeniable glow that you get from using the gold serum
Men and women can use the products in the same way
If you are travelling using gold serum combined with a derma roller will make you feel refreshed
Our products don't have any intense chemicals or synthetics that would irritate. The products are healing and anti-ageing
The ingredients are mostly plant-based, very gentle, very healing, and very effective
Working out in the morning releases serotonins and sets you up for the day
I know what my sweet spot is and how to work without reaching burnout
The ingredients are sourced from all over the world
Every product has multiple ingredients and it's about the details and care that is taken in creating each product
These are small-batch products that are handcrafted with great care
People have had life-changing results. Bouncing back and having clear skin brings joy to people
Your appearance can be wrapped in how you feel about yourself and your confidence
The ingredients are designed to enhance collagen production from the inside and the outside
Essential oils such as ylang-ylang, sea buckthorn, clary sage and lemongrass can amplify the effects of the clay mask

GET 20% OFF ALITURA NATURALS by going to  https://bit.ly/alitura_naturals and entering code HP20 at checkout.
'I love it because of the noticeable results'
'All the ingredients in our products are from the earth'
'I love working out in the morning because it sets me up for the day'
'You can have something that makes you not want to go out'
Angela Foster
Angela is a Nutritionist, Health and Performance Coach. She is also the Founder and CEO of My DNA Edge, an Exclusive Private Membership Site giving individuals the tools and bio hacks needed to optimise their genetic expression for optimal health and performance.
After recovering from a serious illness in 2014, Angela left the world of Corporate Law with a single mission in mind:
To inspire and educate others to live an energetic, healthful and limitless life.
Angela believes that we can truly have it all and has spent the last 5 years researching the habits and routines of high performers, uncovering age-old secrets, time-honoured holistic practices and modern science to create a blueprint for Optimal Human Performance.
Subscribe to receive the latest health tips
Get my latest health, fitness, biohacking, anti-aging tips, and podcast episodes delivered straight to your inbox.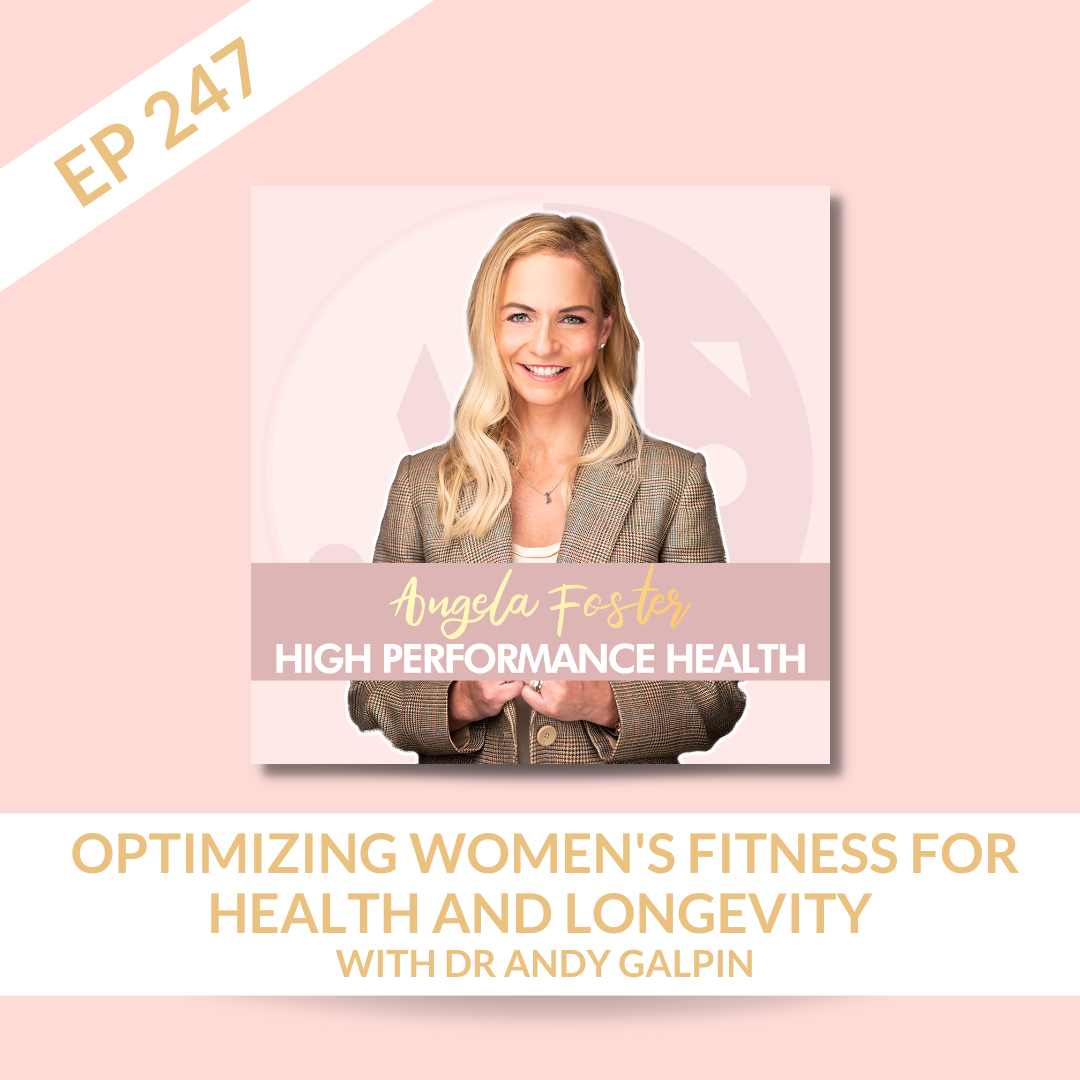 Dhruvin Patel is an optometrist and founder of Ocushield, pioneering blight filtering technology so as to improve eye health and sleep, leading to a more fulfilling life in general.