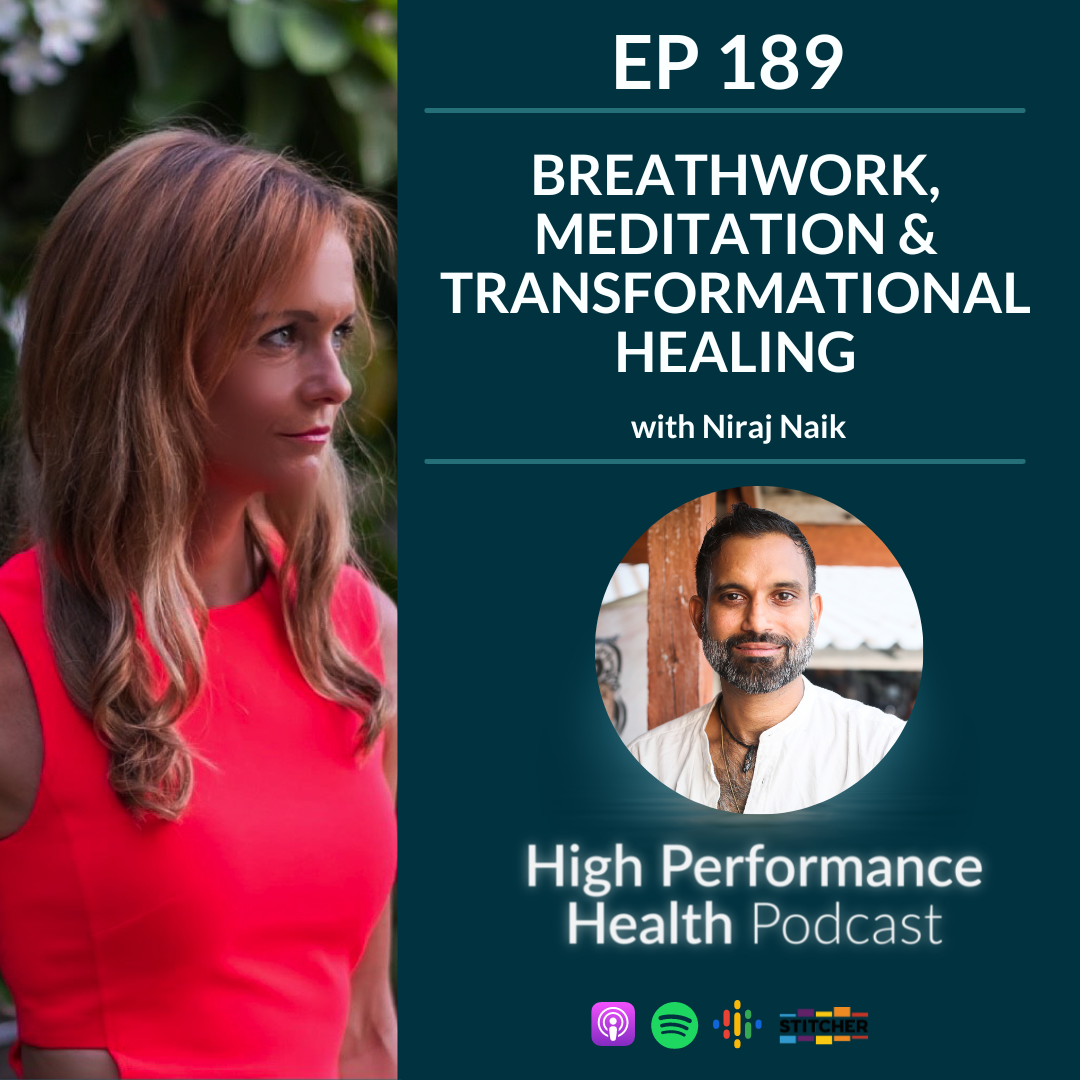 Angela Foster Performance Podcasts - Episode 189
EP 189 – Breathwork, Meditation & Transformational Healing with Niraj Naik
Niraj Naik, the Renegade Pharmacist and founder of Soma Breath is with Angela discussing how breathwork and meditation are the keys to transformational healing
They discuss the foundational role of breathwork and meditation for alignment and how practising Soma Breath puts you in charge of your holistic health and brings transformational change and optimal health as you learn how to unlock your inner pharmacy, achieve optimal well-being and a lasting peaceful mind
Listen to podcast the way you want
Listen without Transcript
Breathwork, Meditation & Transformational Healing with Niraj Naik
Niraj Naik, the Renegade Pharmacist and founder of Soma Breath is with Angela discussing how breathwork and meditation are the keys to transformational healing
They discuss the foundational role of breathwork and meditation for alignment and how practising Soma Breath puts you in charge of your holistic health and brings transformational change and optimal health as you learn how to unlock your inner pharmacy, achieve optimal well-being and a lasting peaceful mind
Soma breath is a combination of transformational techniques and music can have an important therapeutic use
Your default state should be nasal silent, subtle, rhythmic and diaphragmatic
Without CO2 you can't get oxygen off your blood cells and into your body tissue cells
Low body tissue oxidation is the cause of chronic disease, your cells are starved of oxygen
You need the right level of CO2 in the body to maintain a gaseous exchange
The perfect yoga breathing extends the exhalation and has a pause
The foundation of flow state is being in alignment with what you are doing
The clutter in your mind impacts the flow states
Humming is a great hack for switching off stress
The best immovable object is your own body and it can be used effectively in functionalised symmetric training
Practices to let go of unresolved trauma and emotion are the foundations for optimal well being
When you know what  you want you can use magic to get what you want faster
We are all powerful manifesters and everything that happens is a result of the inner world
Cultivate peace of mind, create an alignment with your values, and figure out what you really want and need and life becomes a magical journey
All day long we are manifesting It uses sexual lifeforce energy for a higher purpose
and most people are manifesting what they don't want because they don't know what they do want
In order to do something you need to do it every day, bringing the musical elements makes it more enjoyable and so easier to make part of your everyday routine
'Pranayama is a pharmacy of different breathing techniques'
'Rhymical breathing adds a whole other dimension'
'It's breathing retraining for optimal health'
'Unresolved emotion creates tension and affects breathing'
'When you go down the path of alignment usually there are positive surprises that help you to grow'
Resources For This Episode
Niraj Naik – ex-pharmacist turned holistic health expert is the founder of the international school of breathworkSomaBreath. He started his path in healing others, as a community pharmacist, yet after several years he found himself a patient of stress-related depression and ulcerative colitis. This was a wake-up call that made him embark on a journey of profound self-healing and education.
Known internationally as the Renegade Pharmacist, Niraj is dedicated to educating
 others on topics of holistic health, breathwork, meditation, and more.
In addition to his website and blog therenegadepharmacist.com, he has created many other brands related to health and healing and was featured in articles from multiple news outlets across the world such as Forbes, Daily Mail, Business Insider, and Huffpost.
Angela Foster
Angela is a Nutritionist, Health and Performance Coach. She is also the Founder and CEO of My DNA Edge, an Exclusive Private Membership Site giving individuals the tools and bio hacks needed to optimise their genetic expression for optimal health and performance.
After recovering from a serious illness in 2014, Angela left the world of Corporate Law with a single mission in mind:
To inspire and educate others to live an energetic, healthful and limitless life.
Angela believes that we can truly have it all and has spent the last 5 years researching the habits and routines of high performers, uncovering age-old secrets, time-honoured holistic practices and modern science to create a blueprint for Optimal Human Performance.
Subscribe to receive the latest health tips
Get my latest health, fitness, biohacking, anti-aging tips, and podcast episodes delivered straight to your inbox.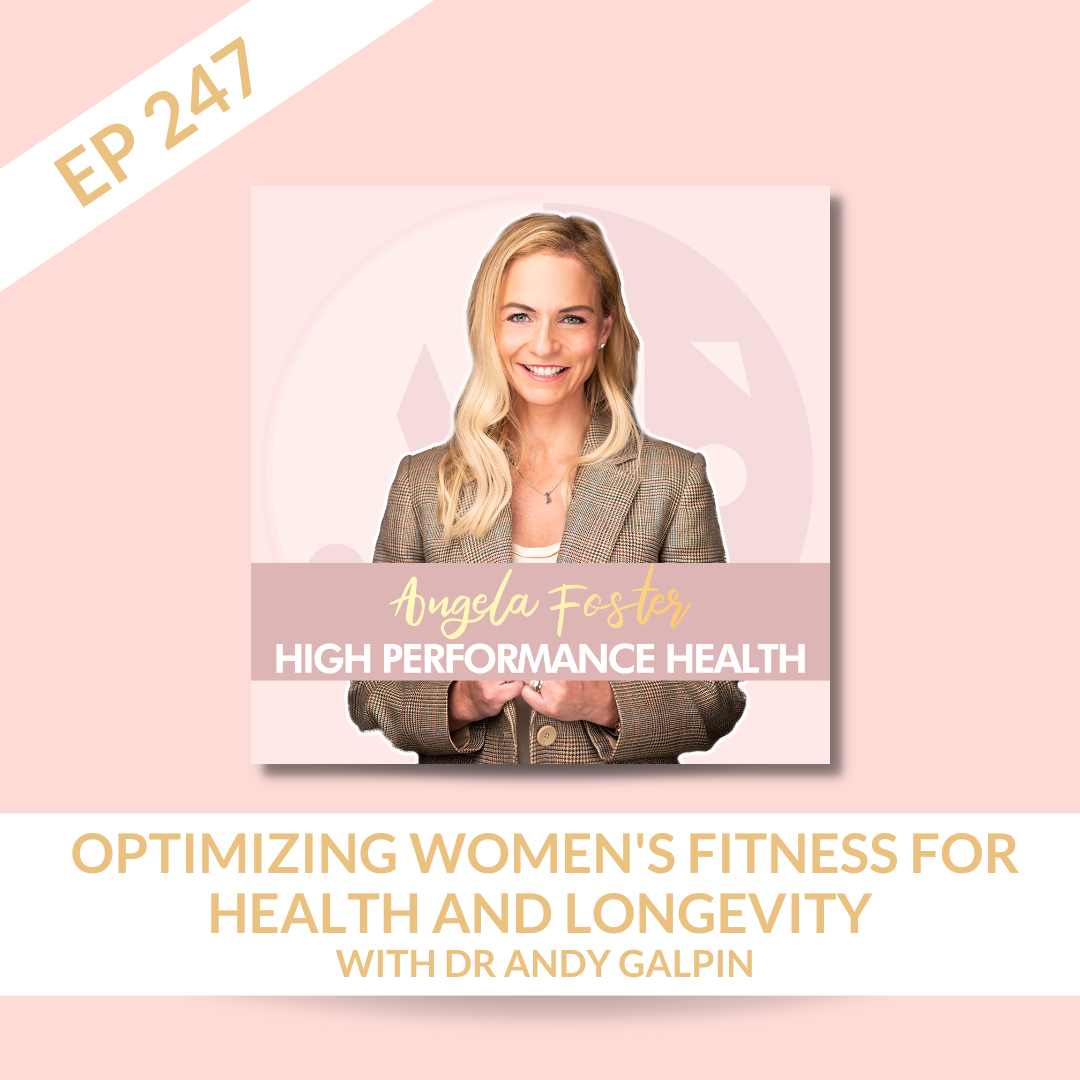 Dhruvin Patel is an optometrist and founder of Ocushield, pioneering blight filtering technology so as to improve eye health and sleep, leading to a more fulfilling life in general.