Angela Foster Performance Podcasts - Episode 190
EP 190 – High Performance Organic Skincare with Sarah Brown, CEO and Founder of Pai Skincare
Sarah Brown, CEO and founder of Pai Skincare, a high-performance organic skincare brand talks with Angela about using natural plant chemicals to bring great results
Sarah, an early pioneer of certified organic skincare for sensitive skin also discusses why peptides work and how stress affects the skin of any age along with the action you can take to make positive change
What you put on your skin makes a huge difference and Sarah discusses the ingredients that make a difference and what to look out for in natural organic products if you want them to positively impact skin
Listen to podcast the way you want
Listen without Transcript
High Performance Organic Skincare with Sarah Brown, CEO and Founder of Pai Skincare
Sarah Brown, CEO and founder of Pai Skincare, a high-performance organic skincare brand talks with Angela about using natural plant chemicals to bring great results
Sarah, an early pioneer of certified organic skincare for sensitive skin also discusses why peptides work and how stress affects the skin of any age along with the action you can take to make positive change
What you put on your skin makes a huge difference and Sarah discusses the ingredients that make a difference and what to look out for in natural organic products if you want them to positively impact skin
We formulate with beautiful ingredients, harnessing the properties of nature in a deeply scientific process
You can get extraordinary performance from natural ingredients
Most skin conditions will stay it's about the way they are managed but you can be in control and make informed and conscious choices
Stress can be the cause of skin issues at any age
Bathing daily with oatmeal, and submerging the skin, is one of the best single steps you can take to improve inflamed and irritated skin
If you react to vitamin C it's unlikely to be the vitamin C, it's more likely to be elements such as the delivery agent and concentrations
Your skin is a barrier and any water-soluble ingredient cannot penetrate the skin
Good skin health is all about cleansing, it all starts with cleansing
People with acne can have dehydrated skin and the solution is to introduce the right oil to the face
Peptides send a message to your skin to produce collagen
Mist before the oil is the perfect way to layer and trap moisture
Our actives are versatile and you can add them to other products
Carbon star, used at night, absorbs impurities in the skin with black cumin seeds the hero element
'Feeling that you can take charge is very powerful'
'People's skin can misbehave because it's imbalanced'
'Get into a good habit with cleansing and its transformative'
'Products can be high performance, natural and organic'
Resources For This Episode
Sarah Brown, CEO of Pai Skincare
Sarah Brown, founder and CEO of Pai Skincare is an organic skincare pioneer whose expertise developing all-natural, efficacious products was born from her own experience living with challenging skin. Sarah developed Chronic Urticaria in her mid-twenties and started mixing her own formulations from her garage as a last-ditch solution for her hyper-reactive skin.
Pai launched in 2007 at a time when the organic category was under-developed and clean beauty wasn't yet a thing. Sarah was one of the early champions of certified organic, responsibly cultivated ingredients, passionately believing in their therapeutic properties when many around her didn't. Pai continues to formulate, manufacture and distribute all products from its own custom built facility in West London.
This development process is owned end to end, giving the company creative freedom, full visibility of the supply chain and vigilance over production processes. Sarah believes this due diligence leads to unique, ownable formulations that are of a higher quality. In 2015, Sarah won 'First Woman in Manufacturing' at the CBI First Women Awards in recognition of her commitment to British manufacturing.
Before Pai, Sarah was International PR Manager for E&J Gallo Wines in California, having previously managed communications for brands such as Nike and Barclaycard. In 2015 Sarah was appointed to the Board of CEW (Cosmetic Executive Women), a leading beauty industry trade group and won their Achiever Award the same year. Sarah was promoted to the CEW's Executive Board in 2018. She has appeared as a business commentator on BBC News, Newsnight, Sky News, CNBC and in The Daily Telegraph, Guardian and Financial Times. Pai won a Queens Award for Enterprise (Export) in 2016. Sarah lives in West London with her husband and two sons.
Angela Foster
Angela is a Nutritionist, Health and Performance Coach. She is also the Founder and CEO of My DNA Edge, an Exclusive Private Membership Site giving individuals the tools and bio hacks needed to optimise their genetic expression for optimal health and performance.
After recovering from a serious illness in 2014, Angela left the world of Corporate Law with a single mission in mind:
To inspire and educate others to live an energetic, healthful and limitless life.
Angela believes that we can truly have it all and has spent the last 5 years researching the habits and routines of high performers, uncovering age-old secrets, time-honoured holistic practices and modern science to create a blueprint for Optimal Human Performance.
Subscribe to receive the latest health tips
Get my latest health, fitness, biohacking, anti-aging tips, and podcast episodes delivered straight to your inbox.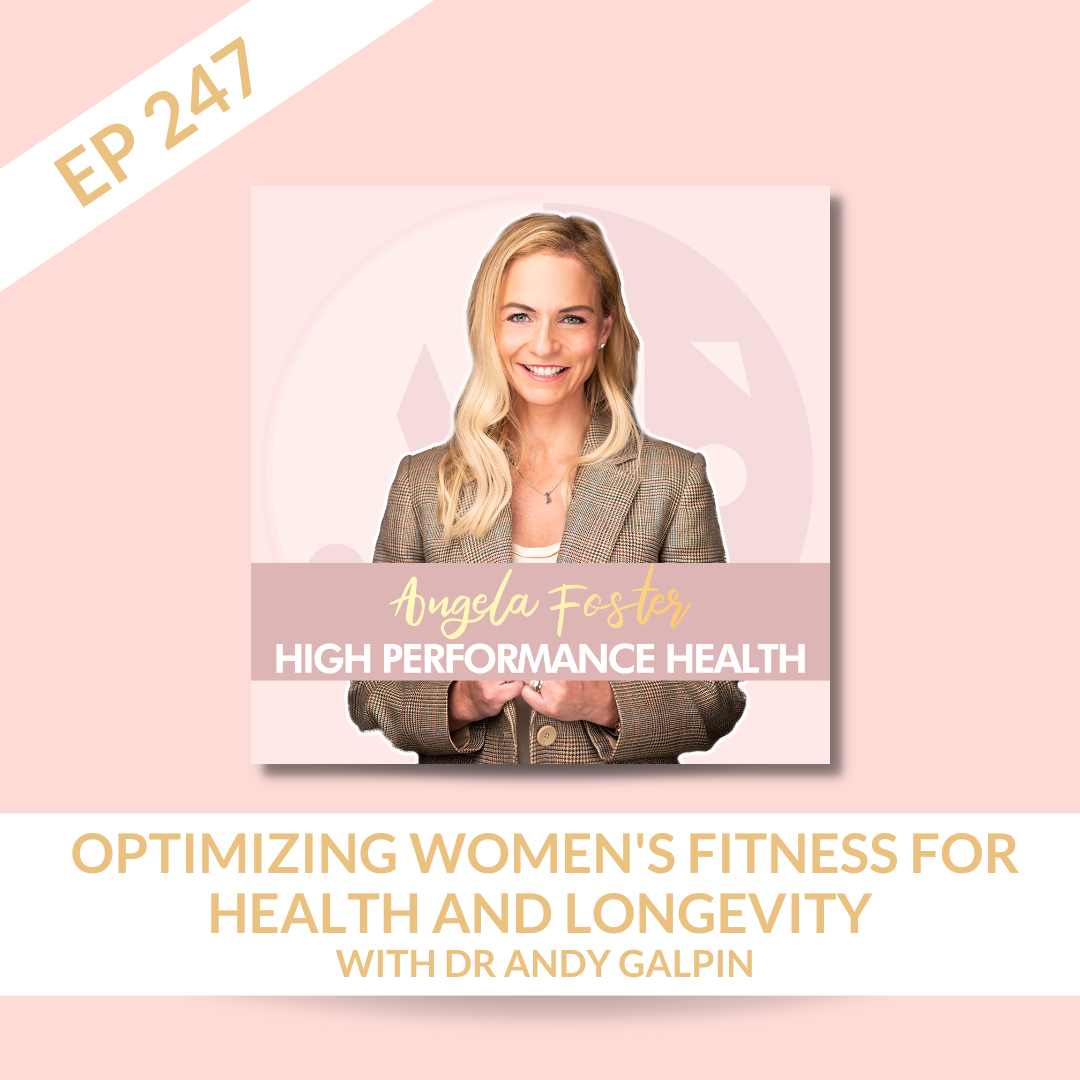 Dhruvin Patel is an optometrist and founder of Ocushield, pioneering blight filtering technology so as to improve eye health and sleep, leading to a more fulfilling life in general.