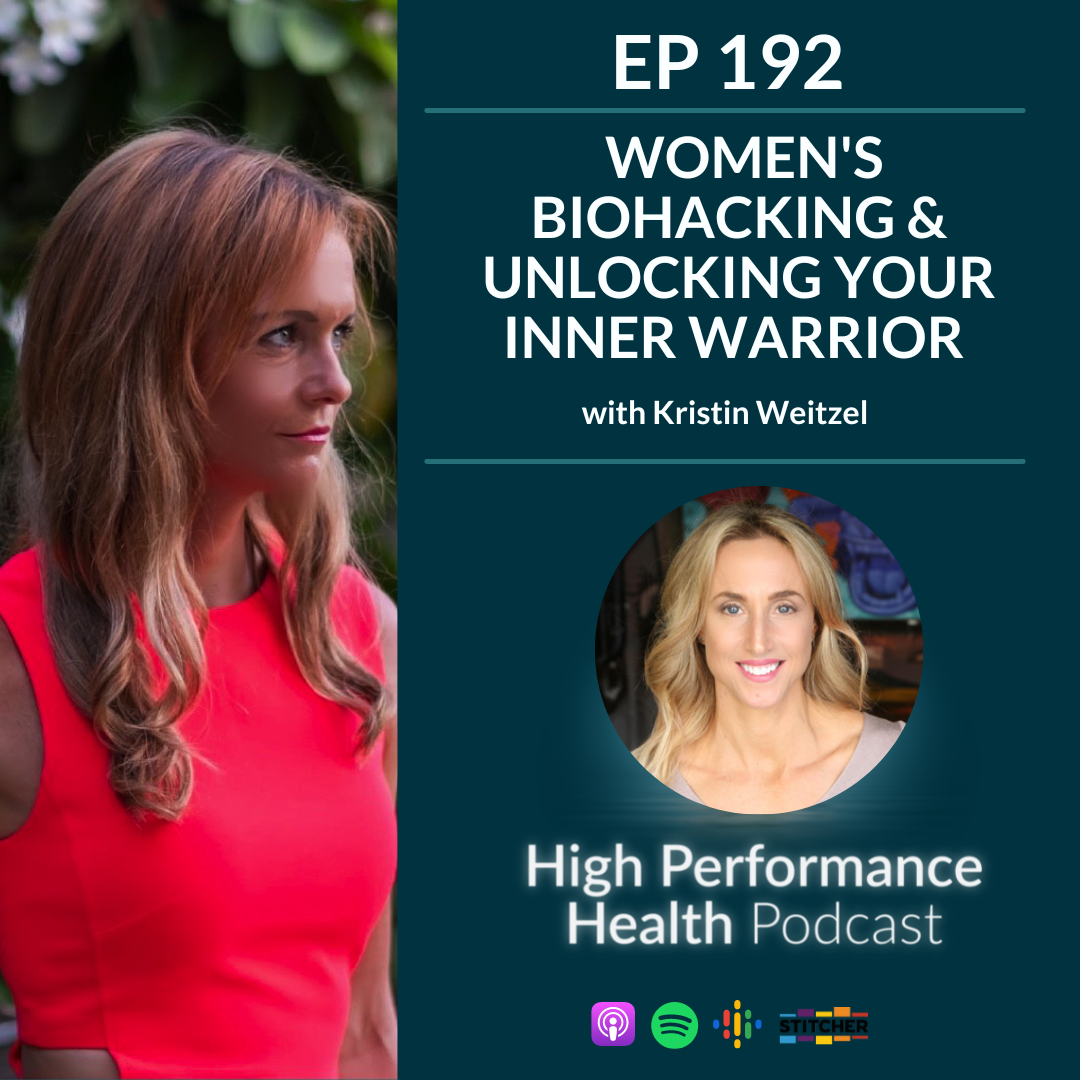 Angela Foster Performance Podcasts - Episode 192
EP 192 – How to Get Better at Life with Kristin Weitzel, Founder of SHERPA Breath and Cold and Warrior Woman Mode
In this episode, Kristin Weitzel, Founder of SHERPA Breath and Cold and Warrior Woman Mode, health and high-performance maven, nutrition specialist, deliberate cold exposure master coach and host of the Wellpower podcast talks with Angela in an in-depth and wide-ranging interview
They discuss the benefits of cold exposure and how understanding stress and developing resilience techniques such as breath work and ice baths  can be key in dealing with stress optimising health, wellbeing and performance and ultimately getting better at life 
Listen to podcast the way you want
Listen without Transcript
How to Get Better at Life with Kristin Weitzel, Founder of SHERPA Breath and Cold and Warrior Woman Mode
In this episode, Kristin Weitzel, Founder of SHERPA Breath and Cold and Warrior Woman Mode, health and high-performance maven, nutrition specialist, deliberate cold exposure master coach and host of the Wellpower podcast talks with Angela in an in-depth and wide-ranging interview
They discuss the benefits of cold exposure and how understanding stress and developing resilience techniques such as breath work and ice baths  can be key in dealing with stress optimising health, wellbeing and performance and ultimately getting better at life 
The menstrual period is a good time for training and cold exposure
The anticipation of the cold is much worse than the actual event
Ice baths create a sympathetic response in the body leading to adaptation
With a full experience, the body and metabolism will reap the rewards for at least 24 to 36 hours afterwards
Let your body do the work to get the maximum benefit
Thinking about doing the work actually results in better work, it's about getting better because you are riding the edge
Putting the stressor into the muscle means it adapts and you get tighter, stronger and leaner
Write down every day something that is positive and something that is beautiful about yourself
We spend a lot of time obsessing over how we look but we only have this moment, and this day every day
Women are so hard on themselves but all women are  incredible, amazing and beautiful
with  many special gifts that no one else has
Small consistencies every day are what get us to the long-term goal
Your cells are listening when you are talking to yourself and it impacts on how you are showing up in the world
Being outside and grounding is a simple but very powerful tool
If you understand your body you can take control
Looking at your body as a whole and understanding the mechanics means you can optimise and live your best life 
'You can go into the cold at any time of the month that feels right
 'Bio-syncing means you can take control
'It doesn't matter where you are in your lifespan as a woman you should be lifting heavy
Resources For This Episode
Kristin Weitzel, Founder of SHERPA Breath and Cold and Warrior Woman Mode, is a renowned women's health expert who has been featured on media and stages around the world. 
She is a health and high-performance maven, nutrition specialist, certified fitness trainer, breathwork, and deliberate cold exposure master coach with a focus on guiding people into improved health.
Kristin also hosts the WELLPOWER Podcast which blends biohacking and wellness subject matter expertise, inspiring guests, and Kristin's trademark wit and wisdom to lead clients and listeners alike. This podcast allows Kristin to share with a broader audience just how far we can go in the pursuit of optimal performance. 
WARRIOR WOMAN MODE
SHERPA BREATH & COLD
#SwitchOn Your Optimal Wellness
digits: 917-567-8839
WELLPOWER PODCAST: HAVE A LISTEN HERE
Curious about Nutrition, Fitness or Biohacking??
Book a 15-Min Ask-Me-Anything Call Here
Angela Foster
Angela is a Nutritionist, Health and Performance Coach. She is also the Founder and CEO of My DNA Edge, an Exclusive Private Membership Site giving individuals the tools and bio hacks needed to optimise their genetic expression for optimal health and performance.
After recovering from a serious illness in 2014, Angela left the world of Corporate Law with a single mission in mind:
To inspire and educate others to live an energetic, healthful and limitless life.
Angela believes that we can truly have it all and has spent the last 5 years researching the habits and routines of high performers, uncovering age-old secrets, time-honoured holistic practices and modern science to create a blueprint for Optimal Human Performance.
Subscribe to receive the latest health tips
Get my latest health, fitness, biohacking, anti-aging tips, and podcast episodes delivered straight to your inbox.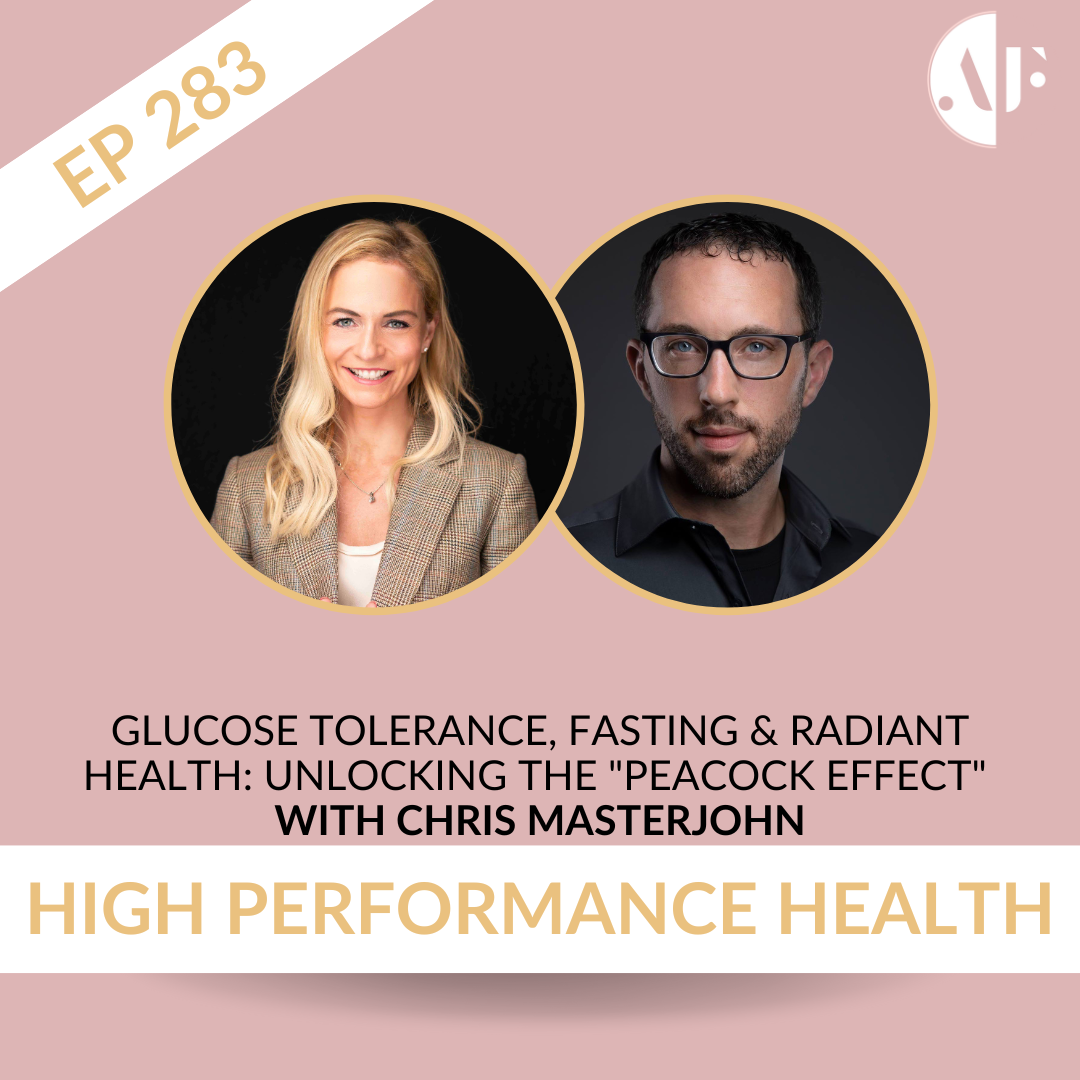 In this episode, Angela sits down with Kris Gethin during a special live event to discuss strategies for optimizing productivity and overall well-being. They start off by talking about their experience with NAD+ supplementation and its benefits for energy production and cellular health. They also delve into the importance of setting boundaries and prioritising personal goals to avoid feelings of guilt or regret.